John Bolton
John Bolton trained at the Guildhall School of Music and Drama, London and Ecole Jacques Lecoq, Paris. He was Director of Theatre at the Theatre Workshop, Edinburgh and co-founded Artworks, a company specializing in large scale shows and celebrations in Britain and Europe. He joined Welfare State International for their "Tempest' as part of the Toronto International Festival and has toured his solo show 'Jumping Mouse' throughout the USA, U.K. and Australasia, subsequently invited to the Dublin and New Zealand International Festivals. His directing and co-creation credits include 'Odyssey' with Andreas Litras, which was invited to many festivals including the Barbican International Theatre Event in London; and 'I Don't Wanna Play House' with Tammy Anderson, for which she was twice nominated for Best Actress in the Green Room Awards and was invited to the Dublin and the Hong Kong Festivals. In 1991 John founded the John Bolton Theatre School and later became Head of Acting at the Victorian College of the Arts. A Fellow of the Australia Council since 2011, he was awarded the 2005 Victorian College of the Arts Teaching Excellence Award, the 2002 Kenneth Myer Medallion for Outstanding Services to Theatre in Victoria and two Green Room Awards for best production and outstanding direction of 'My Brother the Fish'. He has directed plays at The Malthouse, Theatreworks, the Festival of Dreaming in Sydney, The Melbourne, Adelaide and New Zealand International Festivals, Belvoir Street Theatre, and for some of Australasia's premier theatre companies, including Stalker, Kage, and Taki Rua, The National Maori Theatre of New Zealand. He was director of movement for the M.T.C. on 'The Thirty Nine Steps', 'The Gift' and movement director for the S.T.C. on 'Long Day's Journey into Night'. He has run professional classes and workshops for many companies including 11th Hour, Melbourne Workers Theatre, M.T.C. S.T.C. and Back To Back Theatre Company. Since 2009 he has directed yearly shows in Mae La refugee camp in Thailand and at the East St.Kilda Drop in Centre. He works regularly as a director at Toi Whakaari; The New Zealand Drama School.
Steph Kehoe
Steph has worked as a teacher, director and performer in Australia, and throughout Europe, the Americas and Asia. Steph trained with Jacques Lecoq at the Ecole International de Théâtre Jacques Lecoq and completed her teacher training in the Lecoq pedagogy at the London International School of Performing Arts where she then taught for several years. She also taught mask, mime and movement at the London Academy of Music and Dramatic Art (LAMDA), Rose Bruford College and Brunel University as well as for companies and festivals throughout the UK and Europe. Steph continued her own training with renowned teaching artists including Angela de Castro, John Wright, Jos Houben and with Complicite. Steph was a founder and co-director of Les Mondes Contraires (2000- 2010). In addition to works created in Switzerland, the company mission 'to go towards' saw the international troupe collaborating with local artists and performing in the favelas of Brazil, on the Mongolian steppe and in the mountains of Nicaragua. Returning to Australia in 2012, Steph became Artist in Residence at the Women's Circus and in 2014, she was appointed Artistic Director. Steph is an Associate Artist with Zen Zen Zo Physical Theatre with whom she teaches regularly on the Internship and Stomping Ground programs. Steph also performs with Born in a Taxi and has taught Circus Oz, NIDA Open, ArtPlay, Union House Theatre | University of Melbourne, the University of Sunshine Coast and Queensland University of Technology.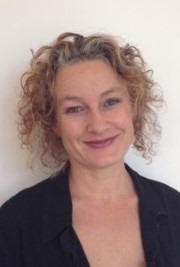 Penny Baron
Penny Baron has been working passionately and extensively for the past 22 years as a theatre maker, performer, director and teacher, winning a total of ten awards for her productions. Originally trained in dance in NZ 1987-88, she studied clown, text and Le Jeu with Phillip Gaulier, movement improvisation with Al Wunder and graduated from The John Bolton Theatre School in 1992. The main pulse behind her work is a physically driven inquiry into the body's intelligence in performance making. She has developed a unique methodology in ensemble movement improvisation with Born in a Taxi. Penny is co-artistic director of Born in a Taxi, one of Melbourne's most highly regarded physical theatre ensembles, producing numerous unique, successful works in theatres, streets, arts festivals, stadiums, and all manner of public events nationally and internationally. Penny is a founding member of award winning The Business clown ensemble and The Rhonda Movement music comedy trio and has worked with such companies as Bell Shakespeare(movement director), Polygolt, Rawcus, Weave, Dislocate, The Dream Masons, Shaken and Suspicious, The Grimstones CreatAbilty and Company 13. Penny completed a 2 year solo residency at VUT Footscray in 2010. Most recently she performed How High the Sky with Polygolt Melbourne International Festival 2012, and was dramaturge on If These Walls Could Talk by Dislocate Melbourne International Festival 2014 and taught physical theatre and devising at the National Theatre School 2014.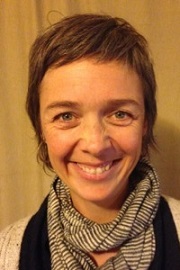 Josephine Lang
Josephine Lange is a musician and actor. She has been performing and teaching since graduating from the John Bolton Theatre School in 1997. She has conducted choirs, played various instruments in theatre shows and devised her own solo show to critical acclaim. She was a Clown Doctor for seven years before deciding to spend more time composing. (She is yet to find that extra time). Josephine has been Musical Director in a number of productions with John Bolton including "Mother Courage" at the National Theatre and "The Masque of the Red Death" with the VCA final year graduates. Josephine was a founding member of the extremely successful Company 13. She performed with them for 10 years. In between ferrying her three children around and composing in thirty second bursts, she teaches violin and cello in schools in Geelong.